2020 Promotion and Tenure Celebration
It is with great pride that we welcome and congratulate the 179 Virginia Commonwealth University faculty members who were awarded promotion and/or tenure in 2020. Today we celebrate your academic and career accomplishments, your service to the university and community and your unparalleled dedication to the success of our students. Your innovation, scholarship, collaboration and integrity is central to VCU's goals and accomplishments as a premier urban, public research university.
Thank you for your continued commitment to VCU. We are honored that you have chosen to advance your career with us.
Michael Rao, Ph.D.
President, VCU and VCU Health System
Gail Hackett, Ph.D.
Provost and senior vice president for academic affairs
Arthur Kellermann, M.D., M.P.H.
Senior vice president for health sciences and CEO, VCU Health System
Promoted/tenured faculty by unit
Select a unit below to see faculty members who received promotion and/or tenure in 2020.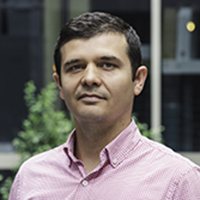 Engineering
Eyuphan Bulut, Ph.D.
Promoted to associate professor and tenured
Engineering
Kostadin Damevski, Ph.D.
Promoted to associate professor and tenured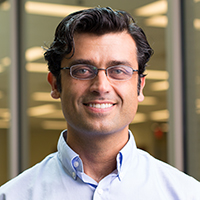 Engineering
Ibrahim Guven, Ph.D.
Promoted to associate professor and tenured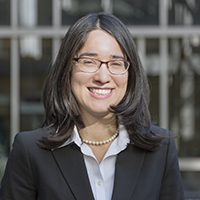 Engineering
Nastassja Lewinski, Ph.D.
Promoted to associate professor and tenured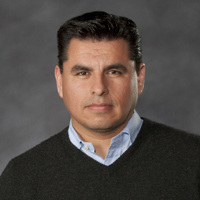 Engineering
René Olivares-Navarrete, Ph.D., D.D.S.
Promoted to associate professor and tenured
Engineering
Weining Wang, Ph.D.
Promoted to associate professor and tenured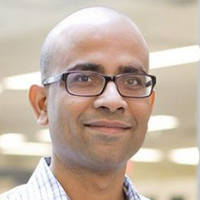 Engineering
Vamsi Yadavalli, Ph.D.
Promoted to professor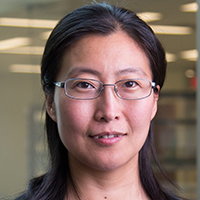 Engineering
Hong Zhao, Ph.D.
Promoted to associate professor and tenured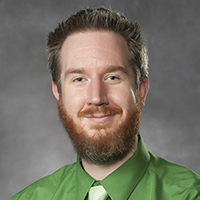 Health Professions
Joshua T. Andrzejewski, M.Div.
Promoted to assistant professor
Health Professions
Lauretta Cathers, Ph.D.
Promoted to assistant professor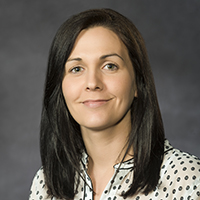 Health Professions
Melissa Jamerson, Ph.D.
Promoted to associate professor and tenured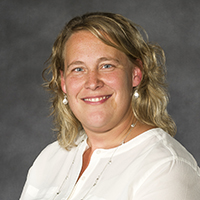 Humanities and Sciences
Kristina Anthony, Ph.D.
Promoted to assistant professor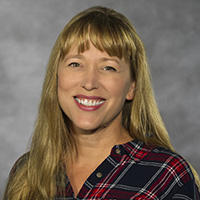 Humanities and Sciences
Sierra Beecher, Ph.D.
Promoted to assistant professor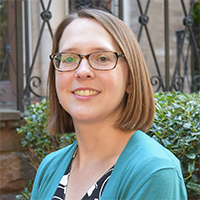 Humanities and Sciences
Alison Breland, Ph.D.
Promoted to associate professor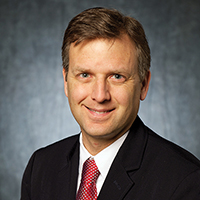 Humanities and Sciences
Scott Breuninger, Ph.D.
Awarded tenured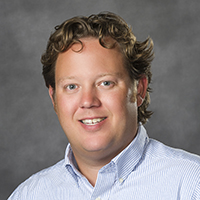 Humanities and Sciences
Andrew Bristow
Promoted to assistant professor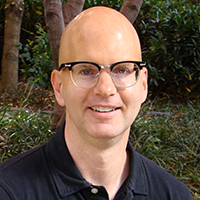 Humanities and Sciences
Kirk Brown, Ph.D.
Promoted to professor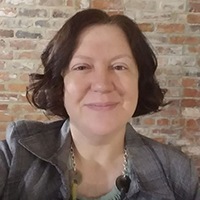 Humanities and Sciences
Kim Case, Ph.D.
Awarded tenure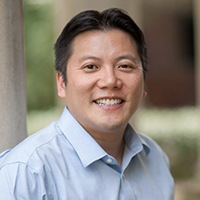 Humanities and Sciences
Victor Chen, Ph.D.
Promoted to associate professor and tenured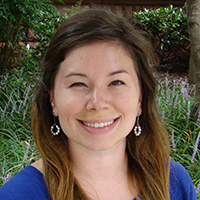 Humanities and Sciences
Caroline Cobb, Ph.D.
Promoted to associate professor and tenured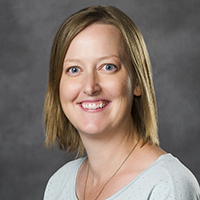 Humanities and Sciences
Jody Cox
Promoted to assistant professor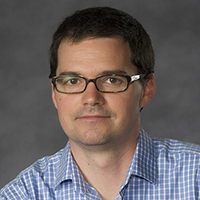 Humanities and Sciences
T. Ashton Cropp, Ph.D.
Promoted to professor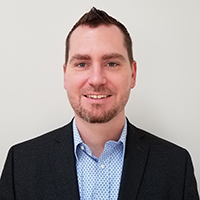 Humanities and Sciences
Joseph Dzierzewski, Ph.D.
Promoted to associate professor and tenured
Humanities and Sciences
Joshua Eckhardt, Ph.D.
Promoted to professor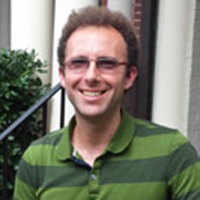 Humanities and Sciences
Adam Ewing, Ph.D.
Promoted to associate professor and tenured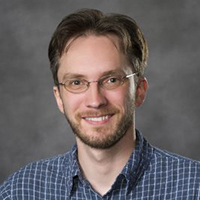 Humanities and Sciences
Joseph Flenner, Ph.D.
Promoted to assistant professor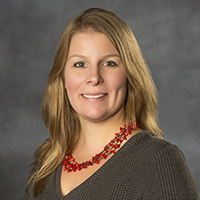 Humanities and Sciences
Sarah Golding, Ph.D.
Promoted to associate professor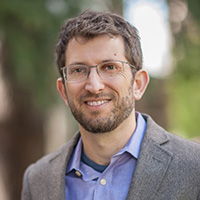 Humanities and Sciences
Jesse Goldstein, Ph.D.
Promoted to associate professor and tenured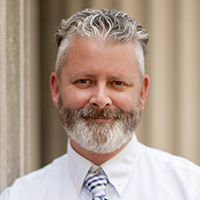 Humanities and Sciences
Zachary Goodell, Ph.D.
Promoted to assistant professor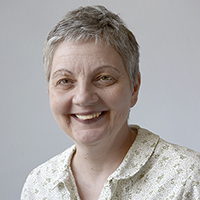 Humanities and Sciences
Kathleen Graber, M.F.A.
Promoted to professor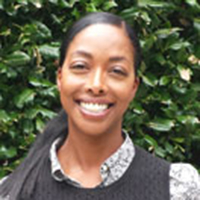 Humanities and Sciences
Mignonne Guy, Ph.D.
Promoted to associate professor and tenured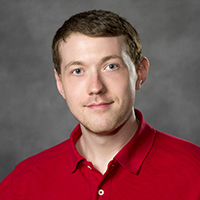 Humanities and Sciences
Mason Hester
Promoted to assistant professor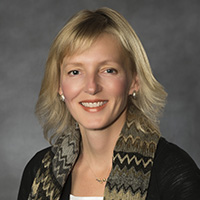 Humanities and Sciences
Colleen Higgins, Ph.D.
Promoted to assistant professor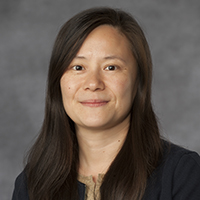 Humanities and Sciences
Ching-Yu Huang, Ph.D.
Promoted to assistant professor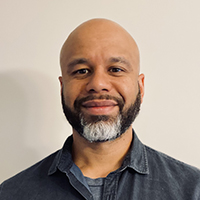 Humanities and Sciences
Marcel Jennings
Promoted to associate professor and tenured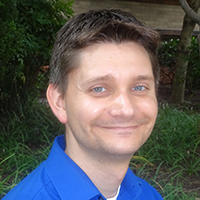 Humanities and Sciences
Jared Keeley, Ph.D.
Promoted to associate professor and tenured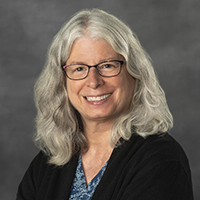 Humanities and Sciences
Karen Kester, Ph.D.
Promoted to professor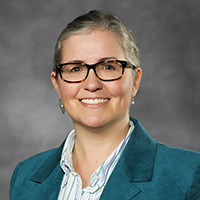 Humanities and Sciences
Susan Kirk
Promoted to assistant professor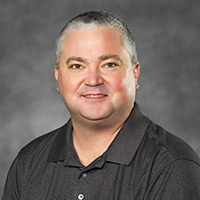 Humanities and Sciences
Jim Lee
Promoted to assistant professor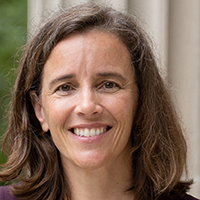 Humanities and Sciences
Jennifer Malat, Ph.D.
Awarded tenure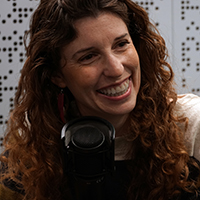 Humanities and Sciences
Karen McIntyre Hopkinson, Ph.D.
Promoted to associate professor and tenured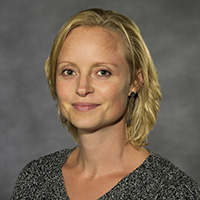 Humanities and Sciences
Barbara C. Merk, Ph.D.
Promoted to assistant professor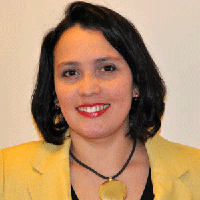 Humanities and Sciences
Vivian Medina-Messner
Promoted to assistant professor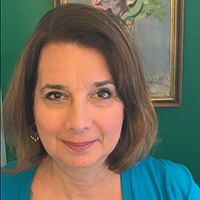 Humanities and Sciences
Patricia Michelsen-King
Promoted to assistant professor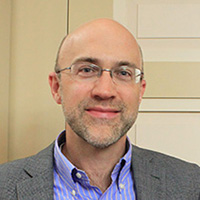 Humanities and Sciences
Andrew Murphy, Ph.D.
Awarded tenure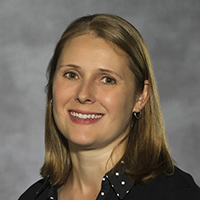 Humanities and Sciences
Jennifer Olson, Ph.D.
Promoted to assistant professor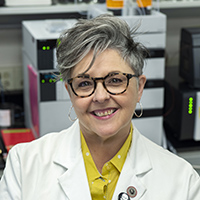 Humanities and Sciences
Michelle Peace, Ph.D.
Awarded tenure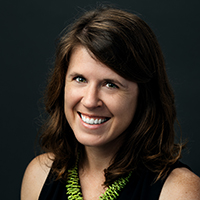 Humanities and Sciences
Amy Rector, Ph.D.
Promoted to associate professor and tenured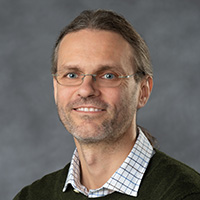 Humanities and Sciences
Jan Rychtar, Ph.D.
Promoted to associate professor and tenured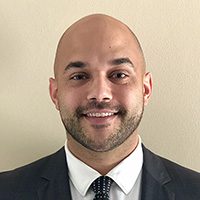 Humanities and Sciences
Matthew Scott
Promoted to assistant professor
Humanities and Sciences
Baneshwar Singh, Ph.D.
Promoted to associate professor and tenured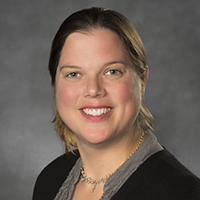 Humanities and Sciences
Tricia Smith, Ph.D.
Promoted to assistant professor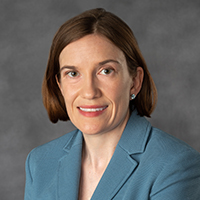 Humanities and Sciences
Katharine Tibbetts, Ph.D.
Promoted to associate professor and tenured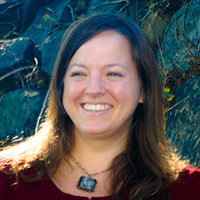 Humanities and Sciences
Sarah Williams, Ph.D.
Promoted to associate professor and tenured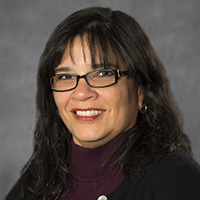 Humanities and Sciences
Carolina Yáber, Ph.D.
Promoted to associate professor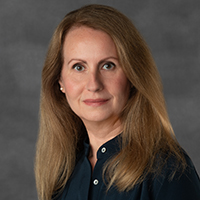 Humanities and Sciences
Linda Zyzniewski, Ph.D.
Promoted to professor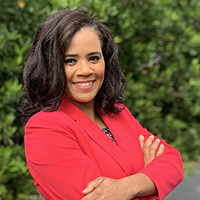 Wilder School
Nakeina E. Douglas-Glenn, Ph.D.
Promoted to associate professor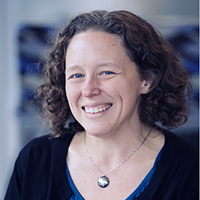 Wilder School
Kathryn Howell, Ph.D.
Promoted to associate professor and tenured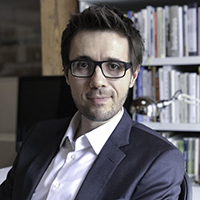 Arts
Amir Berbić, M.F.A.
Awarded tenure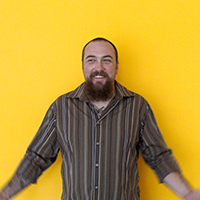 Arts
A. Blair Clemo, M.F.A.
Promoted to associate professor and tenured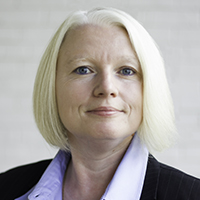 Arts
Sandy Goldie, Ph.D.
Promoted to associate professor and tenured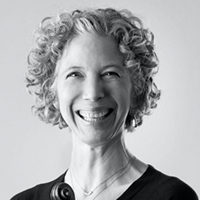 Arts
Susanna Klein, M.M.
Promoted to associate professor and tenured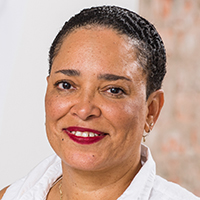 Arts
Pamela Harris Lawton, Ed.D.C.T.A., M.F.A.
Promoted to professor and tenured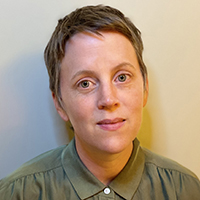 Arts
Orla McHardy, M.F.A.
Promoted to associate professor and tenured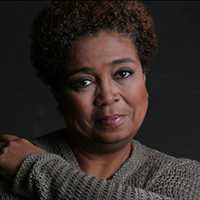 Arts
T. Pettiford-Wates, Ph.D.
Promoted to professor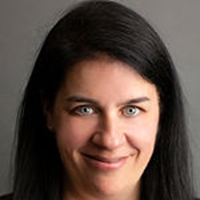 Business
Elizabeth Baker, Ph.D.
Awarded tenure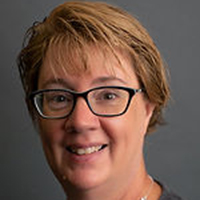 Business
Pamela Burch
Promoted to assistant professor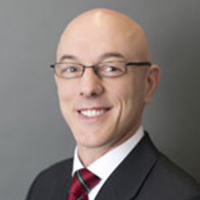 Business
Paolo Catasti, Ph.D.
Promoted to associate professor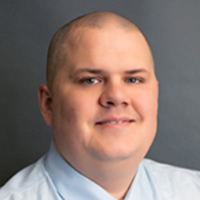 Business
Caleb Cox, Ph.D.
Promoted to associate professor and tenured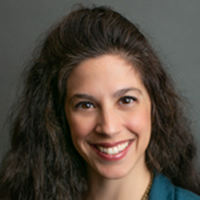 Business
Marisa Guida, M.F.A.
Promoted to assistant professor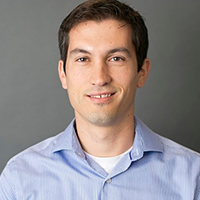 Business
John P. Lightle, Ph.D.
Promoted to associate professor and tenured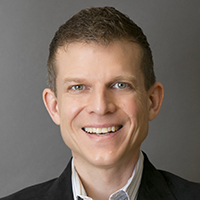 Business
Jay Markiewicz
Promoted to assistant professor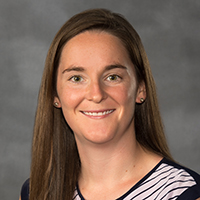 Dentistry
Caroline Carrico, Ph.D.
Promoted to associate professor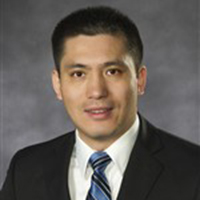 Dentistry
Renfeng Li, Ph.D.
Promoted to associate professor and tenured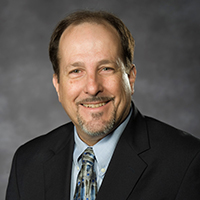 Dentistry
Garry Myers, D.D.S.
Promoted to associate professor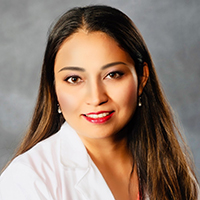 Dentistry
Sonali Rathore, D.D.S
Promoted to associate professor
Dentistry
Tiffany Williams, D.D.S., M.S.D.
Promoted to associate professor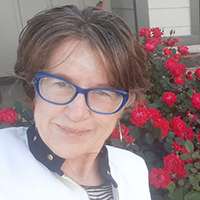 Education
Gypsy M. Denzine, Ph.D.
Awarded tenure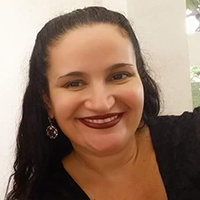 Education
Luciana de Oliveira, Ph.D.
Awarded tenure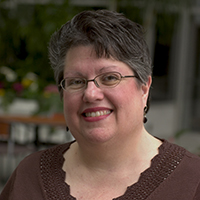 Education
Carol Schall, Ph.D.
Promoted to associate professor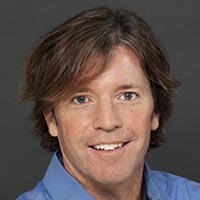 Education
Kurt Stemhagen, Ph.D.
Promoted to professor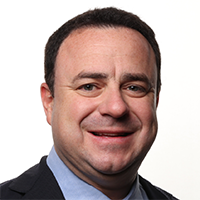 Medicine
Antonio Abbate, Ph.D., M.D.
Promoted to professor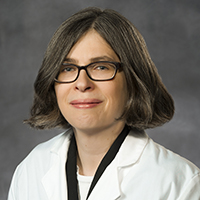 Medicine
Jennifer Accardo, M.D.
Promoted to associate professor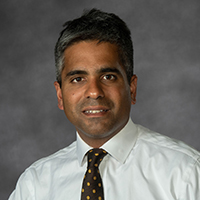 Medicine
Rahul J. Anand, M.D.
Promoted to professor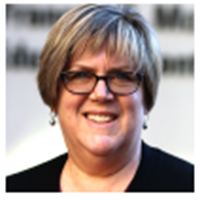 Medicine
Jean Bailey, Ph.D.
Promoted to associate professor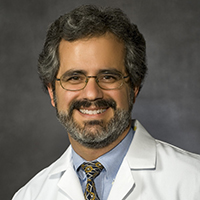 Medicine
Samuel Bartle, M.D.
Promoted to associate professor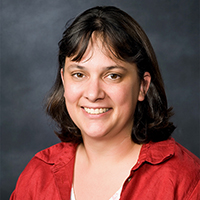 Medicine
Jill Bettinger, Ph.D.
Promoted to professor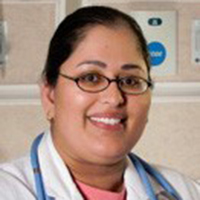 Medicine
Hem Bhardwaj, M.D.
Promoted to associate professor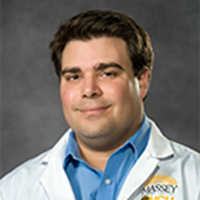 Medicine
Sosipatros Boikos, M.D.
Promoted to associate professor
Medicine
Vikram Brar, M.D.
Promoted to associate professor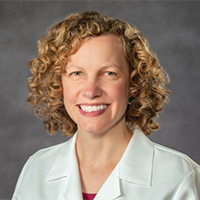 Medicine
Frances Casey, M.D., M.P.H.
Promoted to associate professor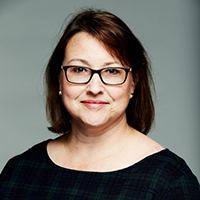 Medicine
Tahnee Causey, M.S.
Promoted to assistant professor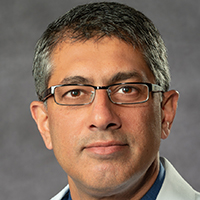 Medicine
Nauman Chaudary, M.D.
Promoted to professor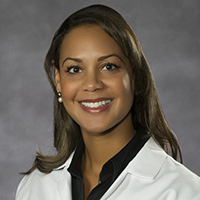 Medicine
Ilvy Cotterell, M.D.
Promoted to associate professor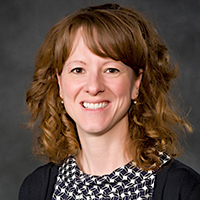 Medicine
Heather Creswick
Promoted to assistant professor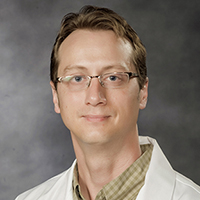 Medicine
Kirk Cumpston, D.O.
Promoted to professor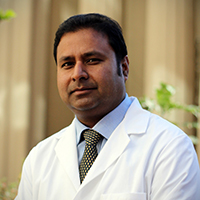 Medicine
Swadesh Das, Ph.D.
Promoted to associate professor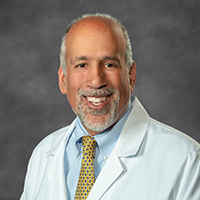 Medicine
Harinder Dhindsa, M.D.
Promoted to professor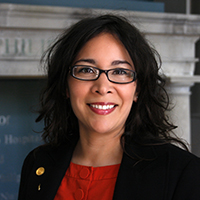 Medicine
Deborah DiazGranados, Ph.D.
Promoted to associate professor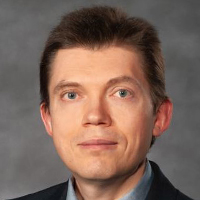 Medicine
Mikhail Dozmorov, Ph.D.
Promoted to associate professor and tenured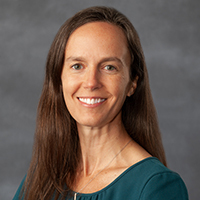 Medicine
Alexis C. Edwards, Ph.D.
Promoted to associate professor and tenured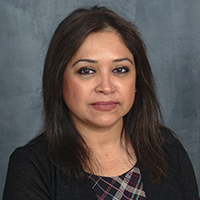 Medicine
Luni Emdad, Ph.D., M.B.B.S.
Promoted to associate professor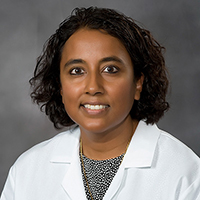 Medicine
Venkata Feeser, M.D.
Promoted to associate professor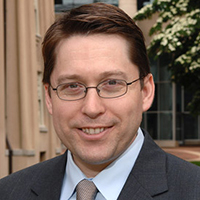 Medicine
Michael John Feldman, M.D.
Promoted to professor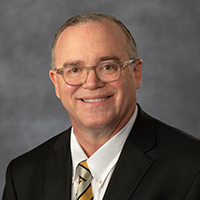 Medicine
Robert Findling, M.D.
Awarded tenure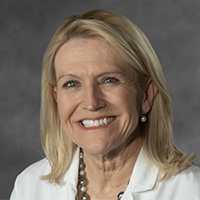 Medicine
Robin Foster, M.D.
Promoted to professor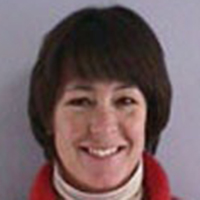 Medicine
Rachel Gannaway, M.S., LCGC
Promoted to assistant professor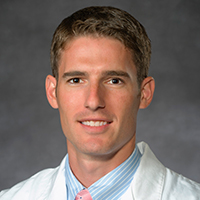 Medicine
Adam Garber, M.D.
Promoted to associate professor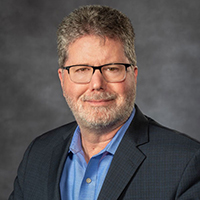 Medicine
Ron Gartenhaus, M.D.
Awarded tenure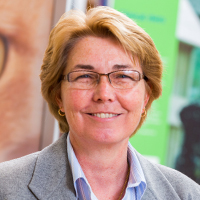 Medicine
Nancy Gee, Ph.D.
Awarded tenure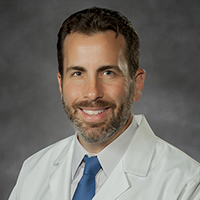 Medicine
Aaron Goldberg, M.D.
Promoted to associate professor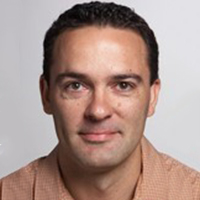 Medicine
Javier Gonzalez-Maeso, Ph.D.
Promoted to professor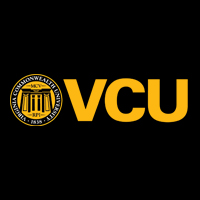 Medicine
Chunqing Guo, Ph.D.
Promoted to assistant professor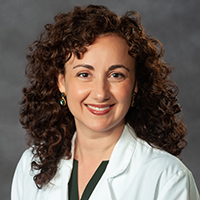 Medicine
Marieka Helou, M.D., M.P.H.
Promoted to associate professor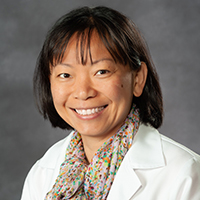 Medicine
Nancy Hsu, Psy.D.
Promoted to associate professor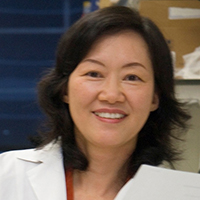 Medicine
Suyun Huang, Ph.D., M.D.
Awarded tenure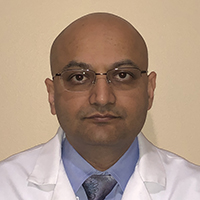 Medicine
Niraj Kalore, M.D.
Promoted to associate professor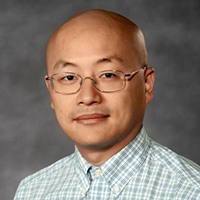 Medicine
Le Kang, Ph.D.
Promoted to associate professor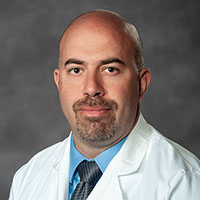 Medicine
Joseph Khoury, M.D.
Promoted to associate professor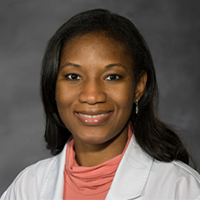 Medicine
Fatoumata Kromah, M.D.
Promoted to associate professor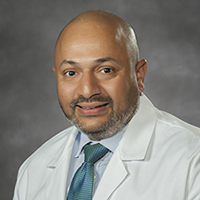 Medicine
Dhiren Kumar, M.D.
Promoted to associate professor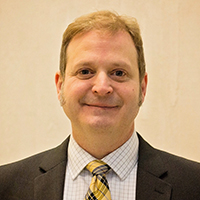 Medicine
Richard Kunz, M.D.
Promoted to associate professor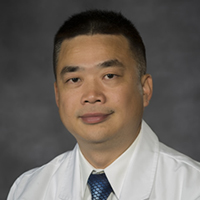 Medicine
Guan-Hua Lai, M.D., Ph.D.
Promoted to associate professor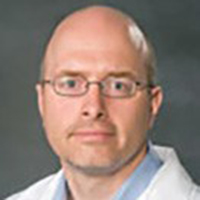 Medicine
Joe Landry, Ph.D.
Promoted to associate professor and tenured
Medicine
Susan Lanni, M.D.
Promoted to professor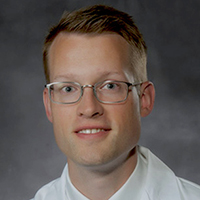 Medicine
Stefan Leichtle, M.D.
Promoted to associate professor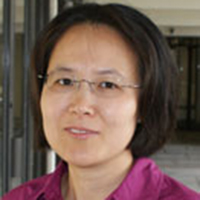 Medicine
Qinglian Liu, Ph.D.
Promoted to professor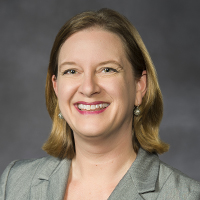 Medicine
Kelly Lockeman, Ph.D.
Promoted to associate professor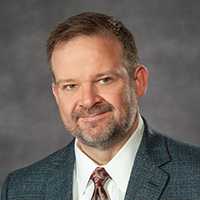 Medicine
Scott Matherly, M.D.
Promoted to associate professor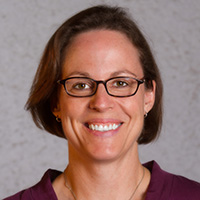 Medicine
Laura Mathies, Ph.D.
Promoted to associate professor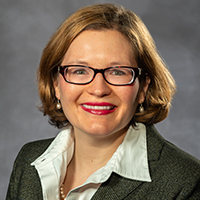 Medicine
Stéphanie B. Mayer, M.D.
Promoted to associate professor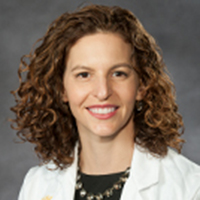 Medicine
Kandace McGuire, M.D.
Promoted to professor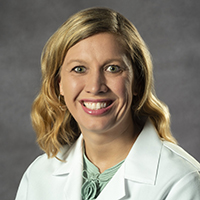 Medicine
Sarah Milton, M.D.
Promoted to associate professor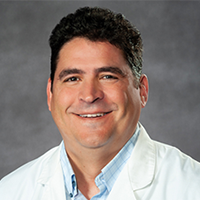 Medicine
Eugenio Monasterio, M.D.
Promoted to associate professor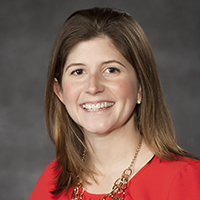 Medicine
Jaime E. Moore, M.D.
Promoted to associate professor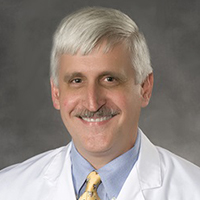 Medicine
Russell Moores, M.D.
Promoted to professor
Medicine
Paul Murphy, M.D.
Promoted to associate professor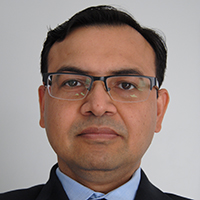 Medicine
Nirvik Pal, M.D.
Promoted to associate professor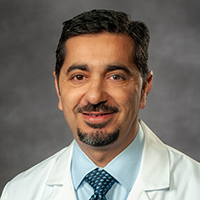 Medicine
Sammy Pedram, M.D.
Promoted to associate professor
Medicine
Liya Qiao, Ph.D.
Promoted to professor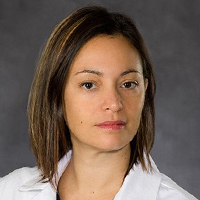 Medicine
Jennifer Rhodes, M.D.
Promoted to professor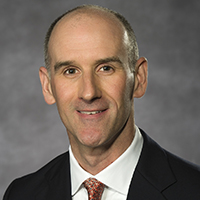 Medicine
Dennis J. Rivet II, M.D.
Promoted to professor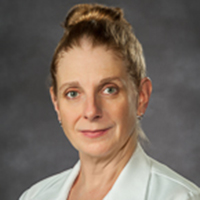 Medicine
Cynthia Rolston, Ph.D.
Promoted to associate professor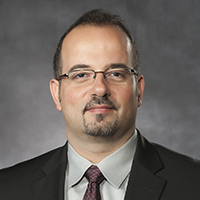 Medicine
Fadi Salloum, Ph.D.
Promoted to professor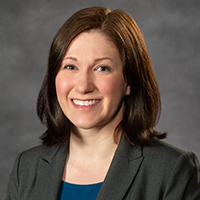 Medicine
Nastassia Savage, Ph.D.
Promoted to assistant professor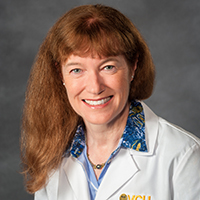 Medicine
Patricia Sime, M.D., FRCP
Awarded tenure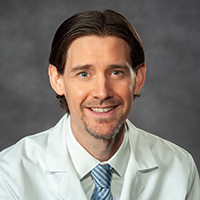 Medicine
Michael Stevens, M.D.
Promoted to professor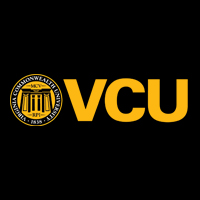 Medicine
Mark Subler, Ph.D.
Promoted to associate professor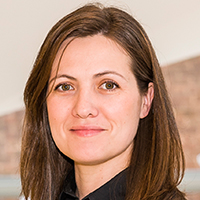 Medicine
Maria Thomson, Ph.D.
Promoted to associate professor and tenured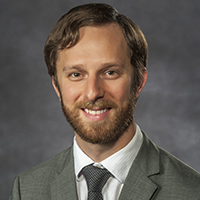 Medicine
Cory Trankle, M.D.
Promoted to assistant professor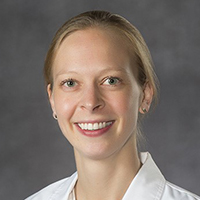 Medicine
Josephina Vossen, Ph.D., M.D.
Promoted to associate professor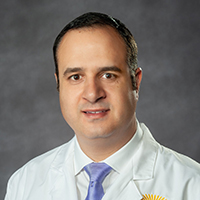 Medicine
Victor Yazbeck, M.D.
Promoted to associate professor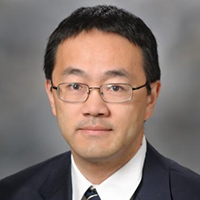 Medicine
Hua Zhao, Ph.D.
Awarded tenure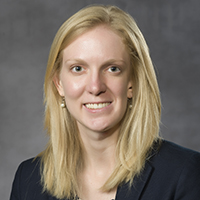 Nursing
Mary Falk, M.S.N.
Promoted to assistant professor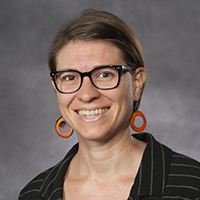 Nursing
Lyons Hardy
Promoted to assistant professor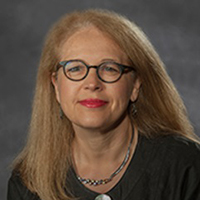 Nursing
Terry Jones, Ph.D.
Promoted to associate professor and awarded tenure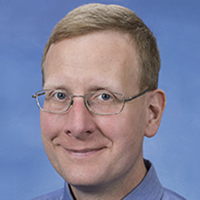 Pharmacy
Phillip M. Gerk, Ph.D., Pharm. D.
Promoted to professor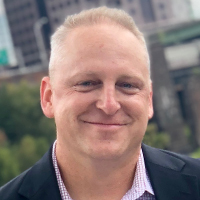 Pharmacy
Matthew Halquist, Ph.D.
Promoted to associate professor and tenured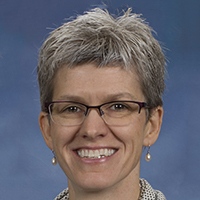 Pharmacy
Mary Peace McRae, Ph.D., Pharm. D.
Promoted to associate professor and tenured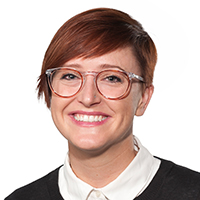 Social Work
Shelby McDonald, Ph.D.
Promoted to associate professor and tenured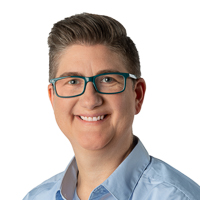 Social Work
Nicole L. O-Pries, LCSW
Promoted to associate professor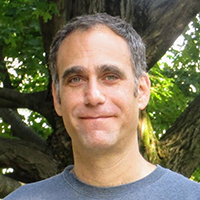 University College
Michael Abelson, M.A.
Promoted to associate professor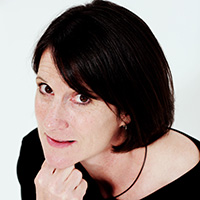 University College
Tara Bray, M.F.A.
Promoted to associate professor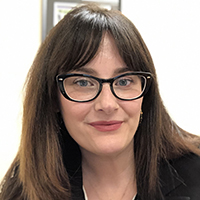 University College
Julianne Guillard, Ph.D.
Promoted to associate professor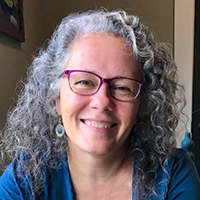 University College
Melissa Johnson, Ph.D., M.F.A.
Promoted to professor
University College
Andrew Marx, J.D., Ph.D.
Promoted to associate professor
Libraries
Erica Brody
Promoted to assistant professor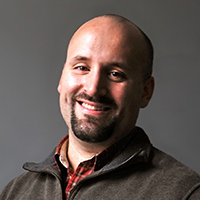 Libraries
Roy Brown, M.L.I.S.
Promoted to associate professor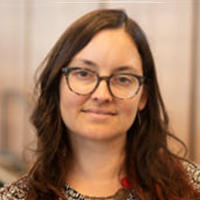 Libraries
Erin Carrillo
Promoted to assistant professor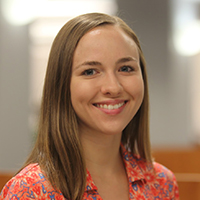 Libraries
Rachel Koenig, M.L.S.
Promoted to assistant professor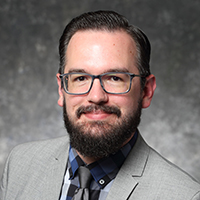 Libraries
Tim Siegel, M.S.L.S.
Promoted to assistant professor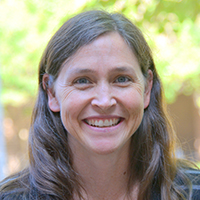 Life Sciences
Lesley Bulluck, Ph.D.
Promoted to associate professor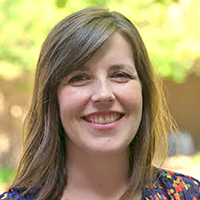 Life Sciences
Jennifer Ciminelli, M.S.
Promoted to assistant professor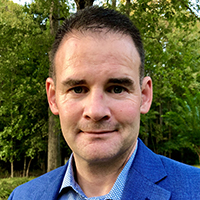 Life Sciences
William Shuart
Promoted to assistant professor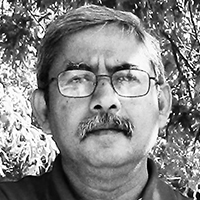 Life Sciences
Arif Sikder, Ph.D.
Promoted to associate professor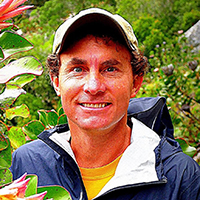 Life Sciences
James R. Vonesh, Ph.D.
Promoted to professor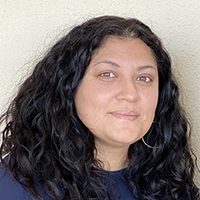 VCU Qatar
Sadia Mir, M.F.A.
Promoted to associate professor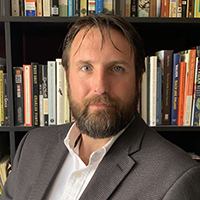 VCU Qatar
Jesse Ulmer, Ph.D.
Promoted to associate professor