VCU Poster Symposium for Undergraduate Research and Creativity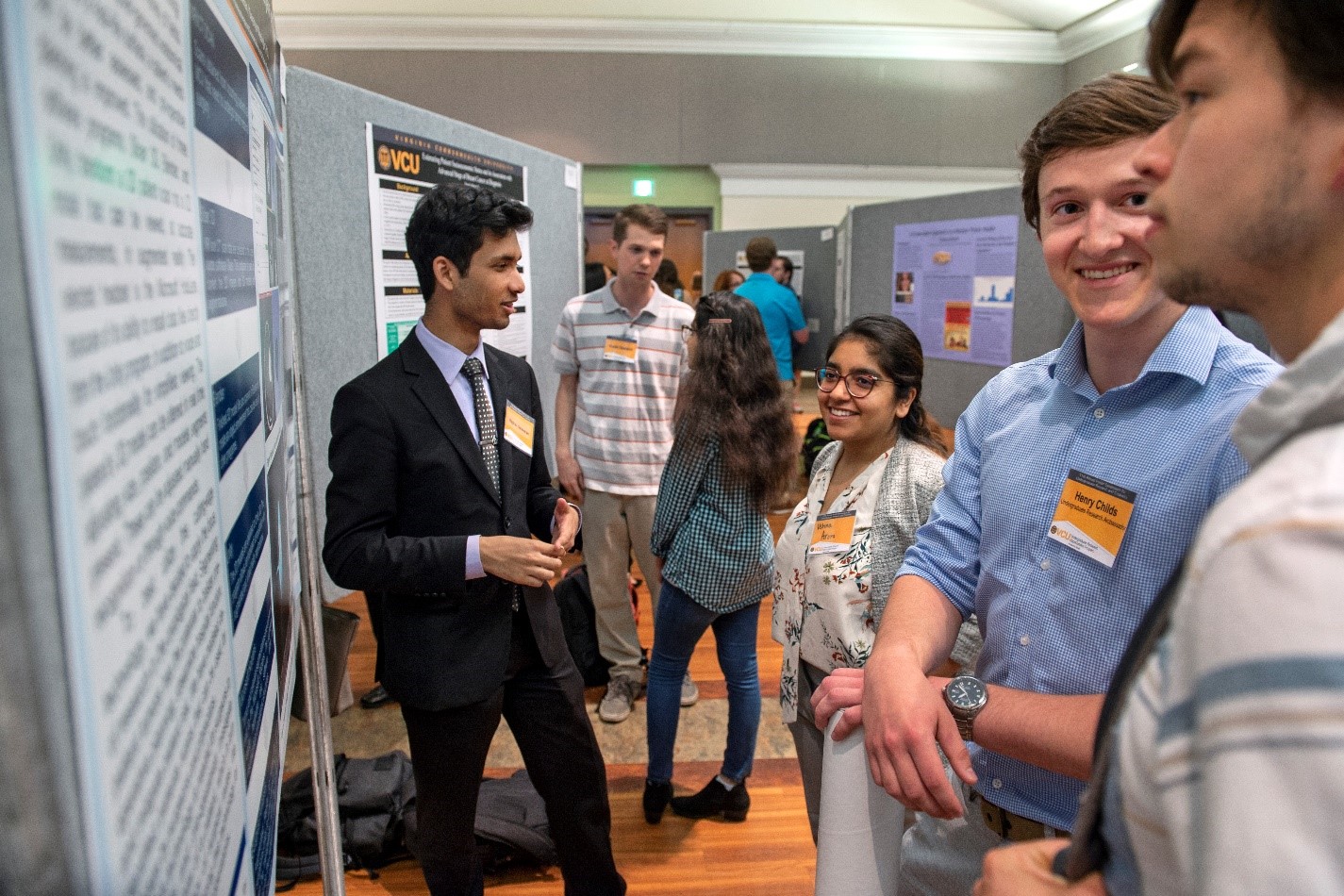 Organized by the VCU Office of Undergraduate Research & Creative Inquiry, and part of VCU Research Weeks, the annual VCU Poster Symposium for Undergraduate Research and Creativity is an opportunity for students to present their research endeavors and creative scholarship to their academic peers, members of the VCU faculty, community members, and friends and family.
All undergraduate researchers from every discipline are encouraged to present. Presentations may be for completed research projects, completed papers, or research in progress.
We are currently accepting poster abstracts up until the deadline of March 22, 2023. All abstracts should be submitted to go.vcu.edu/uroppostersubmit.
Please note: The symposium occurs during two sessions on April 26, 2023:
Session 1: 10:30 a.m. to noon
Session 2: 1 p.m. to 2:30 p.m.
We will hold remarks at 12:30 p.m. Upon submission of their abstracts, students will be asked to choose only one session during which they will be available to present their poster.
After students are notified of their acceptance, we will accept electronic file submission of their posters. Note: We hold poster workshops Feb. – Mar. and we are able to print research posters free of cost to our students! A schedule for upcoming poster workshops will be announced shortly on our Twitter and Facebook sites.
Abstracts should include:
Name/Major of student
Name/Dept. of Faculty Mentor
Title of research project
Brief description of research project
Please direct any inquiries to urop@vcu.edu.