VCU Poster Symposium for Undergraduate Research and Creativity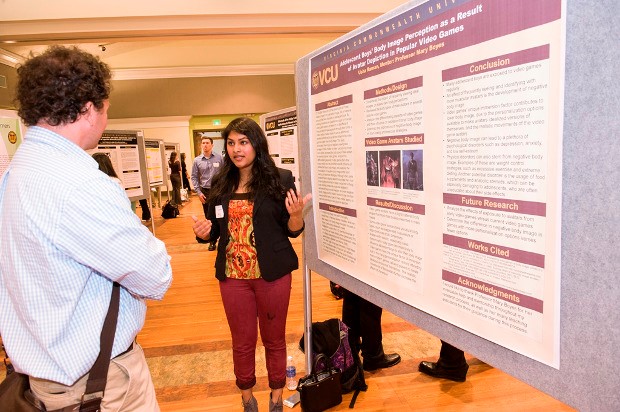 The Office of Undergraduate Research and Creative Inquiry is partnering with the Student Opportunity Center (SOC) to host our annual symposium as an online event.
Asynchronous video presentations will make up the sessions for all presentation types and disciplines now that we are in a digital format. Sessions will be organized by type of presentation and discipline. The event webpage will be available to the VCU community and members of the public throughout the week of April 19th. Therefore, it's important that you talk with your faculty mentor to ensure that your video includes information that you have permission to share. They may have advice for you as you create your presentation, and they should approve your finished presentation before you upload it.
Each presenter will have their own webpage which will include their research abstract, video presentation, and an interactive comment section where students and members of the university community can engage in discussion about their research. Presenters can create and upload narrated poster presentations or recorded Powerpoint-style presentations.
As always, undergraduates from every discipline are invited and encouraged to present and participate. Presentations may be for completed research projects, completed papers, or research in progress.
General questions?
Contact us at urop@vcu.edu.
Video design/submission questions?
Contact our SOC admins via their online form.