Pauley Heart Center 2022 Summer Undergraduate Research Fellowship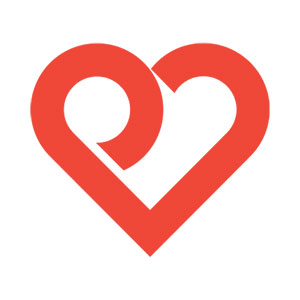 The VCU Health Pauley Heart Center (PHC) invites undergraduate students to apply for a 10-week mentored research fellowship, in which students will be paired with a Sponsor (faculty mentor) and take part in a cardiovascular research project. The purpose of this fellowship is to provide undergraduate students with an introduction and insight to the conduct of translational multi-disciplinary cardiovascular research. By the end of this fellowship, students will develop cardiovascular disease research skills through experiential learning with the goal of applying this experience to future research opportunities and post-graduate careers in cardiovascular research. Students will prepare and present a poster summarizing their research findings at the end of the program.
Please note: For the last two years, due to the uncertain circumstances presented by COVID-19, this program has been executed virtually. For summer 2022, we expect to be able to hold the program in-person/onsite at VCU's medical campus in downtown Richmond. Applicants must be able and willing to be onsite for the full 10 weeks of the program.
Eligibility
This fellowship is open to full-time undergraduate students who will be classified at junior- or senior-level academic status at a four-year college or university at the time of participation (i.e., students who will be rising juniors or seniors during the summer 2022). Racial and ethnic groups that are underrepresented in science are strongly encouraged to apply.
Program dates
May 23 to July 29, 2022
Stipend
Students will receive a stipend of $4,000.
Student application requirements
The application will consist of two parts:
1. The following documents must be uploaded to the application portal:
Personal statement (1-page max, single-spaced) addressing the following questions:

Explain your interest in cardiovascular research and this program.
How do your skills and experiences prepare you to be successful in completing the proposed research duties?
Describe a challenge you have faced and how you overcame it.
In what ways will this research fellowship help you in advancing your academic, career, and/or professional goals?

Transcripts from all undergraduate institutions you have attended (unofficial transcript is acceptable), preferably in PDF format.
2. Letters of recommendation
Sponsor-student interviews and joint application
If you are a good match for this program, a Sponsor will contact you (likely in mid-to-late February) to set up an interview. Once a Sponsor decides on a top student candidate, the Sponsor-student pair will then submit a project proposal together to the Director of the Pauley Heart Center to compete for funds.
Five project proposals will be chosen to be funded. Sponsor-student pairs will be notified of award in mid/late March.
All application materials, including letters of recommendation, must be submitted by 11:59 p.m. on Jan. 31, 2022. Any questions can be directed to pauley.undergradfellowship@vcuhealth.org.