REAL initiative
REAL Challenge Grants - applications open!
We are now accepting applications for the REAL Challenge Grants. These grants provide funding support for VCU faculty and staff as you create or enhance experiential learning opportunities for your students.
What is REAL?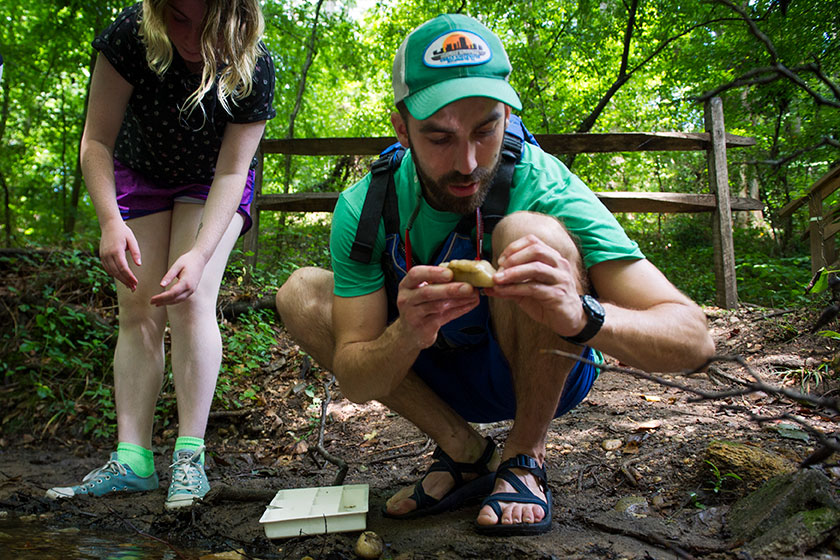 REAL's mission is to answer how VCU can guarantee every student an academic experience that involves hands-on learning activities directly relevant to realizing their personal and professional goals.
To our students, its the university's promise to engage you in meaningful, hands-on work that builds both your professional and personal identity.
For our faculty and university professionals, it is a promise to support you as you create unique ways to provide these types of meaningful experiences for our students.
What REAL means in practice
REAL is not a hard reset, nor will it have a negative impact on the faculty, programs and projects already engaged in experiential learning. Instead, it's an intentional organizing of the types of career-building and civic-minded activities that VCU already does well, providing an anchor for all the university's experiential education activities, including research, study abroad,service learning, practicum and internships.
In practice, REAL means:
New or improved curricular elements to ensure adherence to best practices
New or improved tracking of experiential learning across the institution
Bringing an equity lens to experiential learning through information sharing and student exposure to tailored experiential learning opportunities
REAL does not:
Increase student's time to degree
Increase student's debt load
REAL types
A wide variety of academic activities qualify as a REAL experience, many of which already occur throughout the VCU curriculum:
Capstone experiences
Integrative learning experiences
Career exploration and development activities
Interprofessional collaboration
Civic learning and engagement
Leadership education
Co-ops
Living-Learning Communities
Entrepreneurship and Innovation activities
Project/performance-based learning
Field experiences
Practicums/clinical placements
Independent studies
Research
Internship
Service learning
Recent news
A collection of recent articles about REAL:
REAL next steps
REAL goals for the 2019-20 academic year include:
Expand engagement: Convene an expanded REAL Council to engage and involve stakeholders in REAL, including alumni and business/industry leaders
Map engaged learning pathways: Use the results of the Opportunity Audit to identify curricular pathways to advanced experiential learning activities and to credentialing in high demand work force areas
Implement new IT solutions: Use the Student Opportunity Center platform's database to both connect students with opportunities and to track their engagement on a central level
Identify a co-curriculum transcript solution: Explore the utility of digital badging for capturing, verifying, and credentialing student non-credit activities