Relevant Experiential and Applied Learning
What is REAL?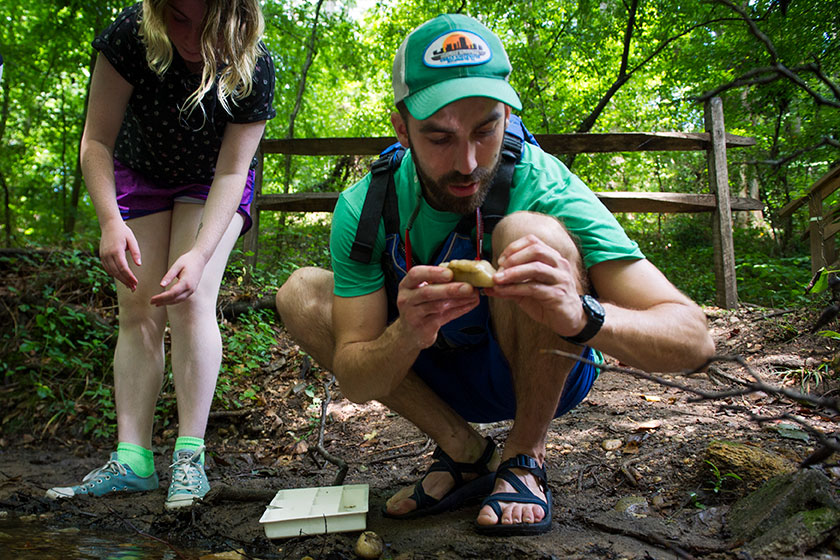 Above all, VCU's Relevant, Experiential and Applied Learning represents a promise. To our students, its a promise to engage you in meaningful, hands-on work directly relevant to both your personal and to addressing today's social, scientific, and economic challenges.
For our faculty and university professionals, REAL is a promise for support as you create unique ways to provide these types of meaningful experiences for our students. We believe the REAL initiative works best as an organic, faculty-driven and student-led process.
REAL is not a hard reset; instead, it's an intentional organizing of the types of career-building and civic-minded activities that VCU already does well.
While we're currently still shaping what REAL will look like (so stay tuned for updates!), the general categories REAL activities fall into could include:
Service
Examples include courses and experiences certified by VCU Service Learning, community service projects, alternative spring breaks
Discovery
Examples include projects and assistantships certified by the Undergraduate Research Opportunities Program, study abroad experiences
Career
Examples include certified internships, work-study, field research, practicums and clinicals, LEAD LLC certificate completion or other leadership programs
Creative
Examples include entrepreneurial activities, student startups, public performances or juried show of artistic work
REAL is the thread that connects everything students do, because academics, community service, professional development and creativity are not buckets that students fill up independently.
Proposed REAL characteristics
While we continue to work with our academic units to shape the final definition of what will constitute a REAL activity, we propose that these activities have some combination of these four characteristics in common:
Hands-on opportunities

that apply disciplinary knowledge in real-world contexts
that articulate personal, civic/social or academic learning
A

mentorship model

where a faculty member or activity supervisor respond regularly to student work
as a specific measure of a student's capacity for
Recent news
A collection of recent articles about REAL:
REAL next steps
REAL goals for the spring 2019 semester include:
Completing our opportunities audit to capture comprehensive data record about current experiential learning
Convert short-term task force to standing REAL council, charged with establishing criteria for categorizing experiential learning activities
Hold a follow-up workshop with campus partners and academic units