Foundations of Learning requirements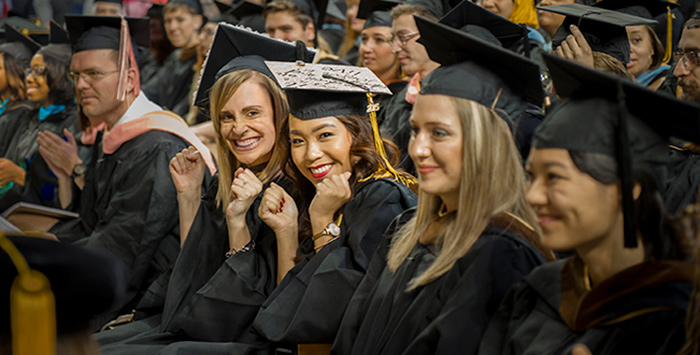 The General Education Curriculum requires that all students take 12-13 credits of Foundations of Learning courses. These courses provide the student with the core competency skills necessary for academic success across all disciplines:
Communicative Fluency
Ethical Reasoning
Global and Cultural Responsiveness
Information Literacy
Problem Solving (Critical and Creative)
Quantitative Literacy
Required Foundations of Learning courses for AY 2021-22 and AY 2022-23 consist of:
UNIV 111, UNIV 112, and UNIV 200
The appropriate foundational math class: BUSN 171, BUSN 212, MATH 131, MATH 139, MATH 141, MATH 151, MATH 200, STAT 208, STAT 210, or STAT 212
Racial literacy requirement
The University Undergraduate Curriculum Committee (UUCC) has approved the addition of a racial literacy requirement to VCU's general education program, which will go into effect for the 2023-24 academic year.
These courses will ask students to identify, engage, and contextualize ongoing structures of racialized power and privilege, and will introduce the social construction of race and racism as political, social, and cultural inventions.
To learn more about this requirement, please visit our racial literacy requirement webpage.
Upcoming changes to Foundations of Learning and Areas of Inquiry requirements
The racial literacy requirement was approved as an additional Foundations of Learning course in VCU's general education program. Therefore, when it goes into effect in the 2023-24 academic year, the total number of Foundations of Learning credits that students are required to complete will rise to 15-16 credits (currently 12-13 credits).
At the same time, the introduction of the racial literacy requirement will also see the number of Areas of Inquiry credits that students are required to complete reduced to 14-15 credits (currently 17-18). Therefore, there will be no increase in the total number of credits in the general education requirements.
However, students will now be required to complete courses from at least three of the four Areas of Inquiry, taking at least three credits in each area. (Currently, all four Areas of Inquiry are required.)