FAQ for faculty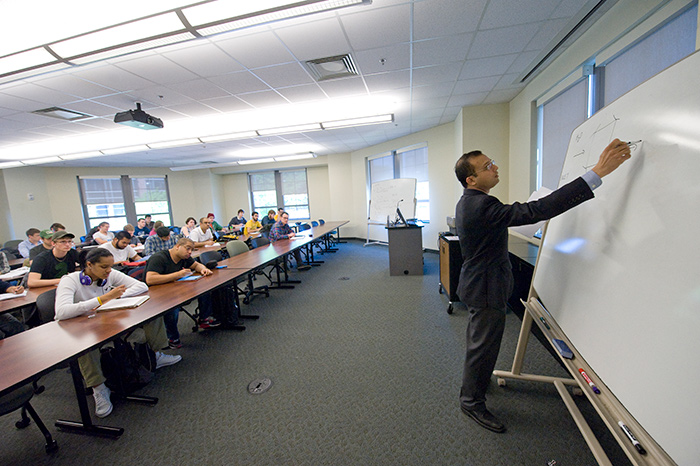 What criteria will be used by the Gen Ed Curriculum Committee to evaluate courses proposed for inclusion in the Gen Ed program?
The committee will review course proposals in light of the criteria established in the Gen Ed 30 Task Force Report. These include the following:
Only GenEd30 courses may function as pre/co-reqs for other GenEd30 courses.
All GenEd30 courses must be open to all students across the university with no restrictions on what majors may take these courses.
All GenEd30 courses must be offered at least one time per academic year during the Fall or Spring semesters but may also be offered in summer.
Additionally, the committee will review the course proposals in light of the conformity of the course to the description of the Area of Inquiry (in the Gen Ed 30 Task Force Report) the proposing unit has identified for the course, the learning outcomes the proposing unit has identified for the course, and the need to establish a broad range of course options for students in all categories.
What impact will the new GenEd program have on current course offerings? Will courses supporting the previous GenEd program need to be offered?
Students are subject to the regulations in the Bulletin in effect at the time they enter VCU, so students enrolled before Fall 2021 will continue to be required to complete the previous requirements. If students choose to transfer to a newer bulletin, then the newer rules would apply. Consequently, for a few years it will be necessary to ensure that courses that meet both sets of GenEd requirements.
Can a GenEd course fulfill a major requirement?
A course may not count as both a general education course and as a core course in a major. A core course in a major is one that is required for all students enrolled in the major, regardless of the particular track or concentration within the major they have chosen to complete. SCHEV requires that all students within a particular major have at least 25% of their major requirements (excluding general education) comprised of core major courses.
Will the new General Education Program require academic programs to revise their major requirements?
Every major should review their undergraduate major requirements to ensure that no specific general education courses are required for their students and that all tracks or concentrations within their undergraduate majors share 25% of their credits in major core courses.
What are the SACSCOC requirements and how do they fit with the new GenEd?
The Southern Association of Colleges and Schools Commission on Colleges (SACSCOC), VCU's regional accreditor, has a number of requirements for General Education. In particular, SACSCOC standards require that all students take at least one course in three general disciplinary areas:
Math/natural science
Social/behavioral science
Humanities/fine arts
Course proposals must indicate if the proposed GenEd courses fall into one of these three categories so we can track that students are meeting this requirement.