General education
Introduction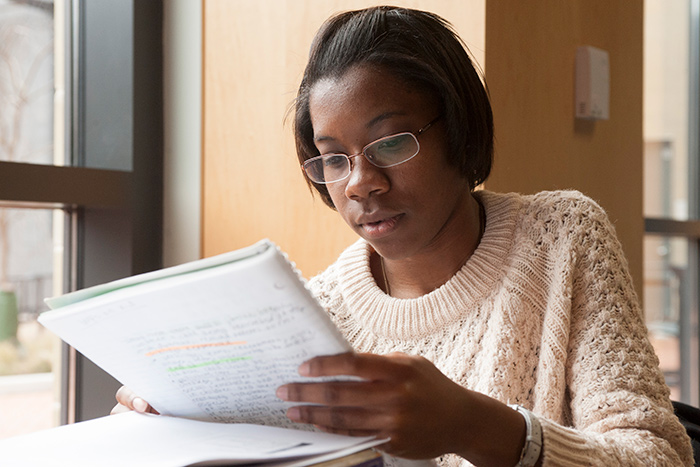 VCU's General Education Program seeks to provide a diverse student body with a broad base of knowledge and the intellectual skills to participate actively in a changing world. To those ends, the VCU General Education Program challenges students to seek creative answers to complex problems, see connections between disciplines and between ideas, and develop an informed perspective on the varieties of human experience.
Overview
This rationale defines Areas of Inquiry that are the organizational structure for VCU's General Education Program. These areas include:
Foundations of Learning
Diversities in the Human Experience
Creativity, Innovation, and Aesthetic Inquiry
Global Perspectives
Scientific and Logical Reasoning
Because general education should provide students with a breadth of knowledge as well as allow for some depth of inquiry, the VCU General Education Program requires students to complete the following 30 (minimum) credits:
12-13 credits in the Foundations of Learning courses (UNIV and MATH/STAT courses)
17-18 credits from the remaining four Areas of Inquiry by:

Selecting at least one course from each area for a total of 12 credits
Selecting the remaining credits from any area so the total for the full general education set is at least 30 credits
Of the 17-18 credits taken across the four Areas of Inquiry, a minimum of three credits also must fulfill each of the basic Breadth of Knowledge requirements of natural science, social/behavioral science and humanities/fine arts course
Propose a class
To submit a course for the new GenEd curriculum, please review the criteria and complete the application form.
Timeline
Undergraduate students whose first semester of enrollment at VCU is Fall 2021 are subject to the new General Education requirements. Students who began their studies at VCU prior to that date may follow the previous General Education requirements. All students are encouraged to meet with their academic adviser to discuss their general education options.