Student researcher lands prestigious NIH scholarship
July 17, 2020
Rising junior Anirban Mahanty earns highly-competitive scholarship from the National Institute of Health's Undergraduate Scholarship Program.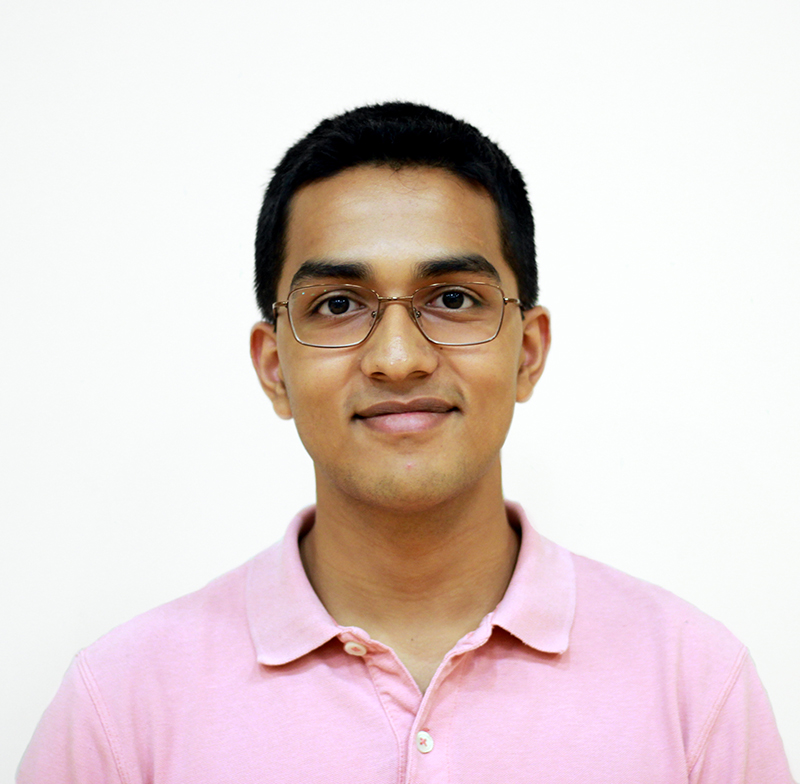 Anirban Mahanty, a rising junior and a participant in the Office of Undergraduate Research and Creative Inquiry's Work Study Research Assistant Program, has earned a prestigious scholarship from the National Institute of Health's Undergraduate Scholarship Program.
The highly-competitive award — only 15 such scholarships are given each year — provides funding to students from disadvantaged backgrounds who are committed to careers in biomedical, behavioral, and social science health-related research.
As a result of his award, Mahanty will receive up to $20,000 in funding support from the NIH to cover tuition, educational expenses, and reasonable living expenses.
"It was a super cool feeling - I had to re-read the email a couple of times just to be sure I had been selected!" Mahanty said. "It has been such a huge gift, and is really a testament to how much effort has been put forward: not just by me but by everyone who has supported me at VCU."
In addition to the financial help, the scholarship also provides the priceless experience of research training at the NIH. For starters, Mahanty will participate in a paid, 10-week summer laboratory experience in an NIH laboratory in 2021.
Perhaps the best perk, however, comes after graduation. As a part of the scholarship program, Mahanty will join the NIH as a full-time employee for two years after he graduates in order to continue his research and training.
"For me, being able to join the NIH after I graduate is the biggest incentive," Mahanty said. "Ultimately, I want to pursue a joint M.D./Ph.D. program and become a surgical scientist, so being able to get this experience with the NIH and be part of this cohort is huge."
Mahanty has participated in the Work Study Research Assistant Program since his freshman year in 2018, forming a bond with Herb Hill, the director of undergraduate research and creative inquiry whom Mahanty calls an "invaluable resource".
"Herb has taught me the art of balance," Mahanty said. "He has helped me learn how to be fulfilled with what I do every day. I think that is the greatest strength anyone can have."
"Anirban came in with a game plan," Hill said of his mentee. "Sometimes you simply know when you are sitting across from a future scientist and scholar. Anirban really embodies all it takes to be successful in undergraduate research and experiential learning. He is academically curious and persistent, but also able to synthesize and transfer learning to new, complex situations beyond campus."
A biology major and chemistry minor, Mahanty conducts research under the mentorship of VCU Biology's Dr. Gregory Walsh. His current projects include researching the development of different neurological disorders in humans (such as fetal alcohol syndrome) through the study of zebrafish.
In addition to his coursework, Mahanty is also a member of both VCU LEAD and the Honors College, and represents VCU on the State Council of Higher Education for Virginia's Student Advisory Council. He serves on a number of community groups on and off-campus, including the Medical Scientist Training Club, Center for Health and Human Rights, and American Physician Scientists Association.
Mahanty, however, is quick to credit the network of support he receives around campus with helping him get to where he is today.
"Without VCU, I would not be on the path I am now," Mahanty said. "I'm so grateful for all the people at VCU that look out for me both professionally and personally. VCU is home to me now."