Making REAL progress
Jan. 7, 2019
Group to guide experiential learning initiative holds first meeting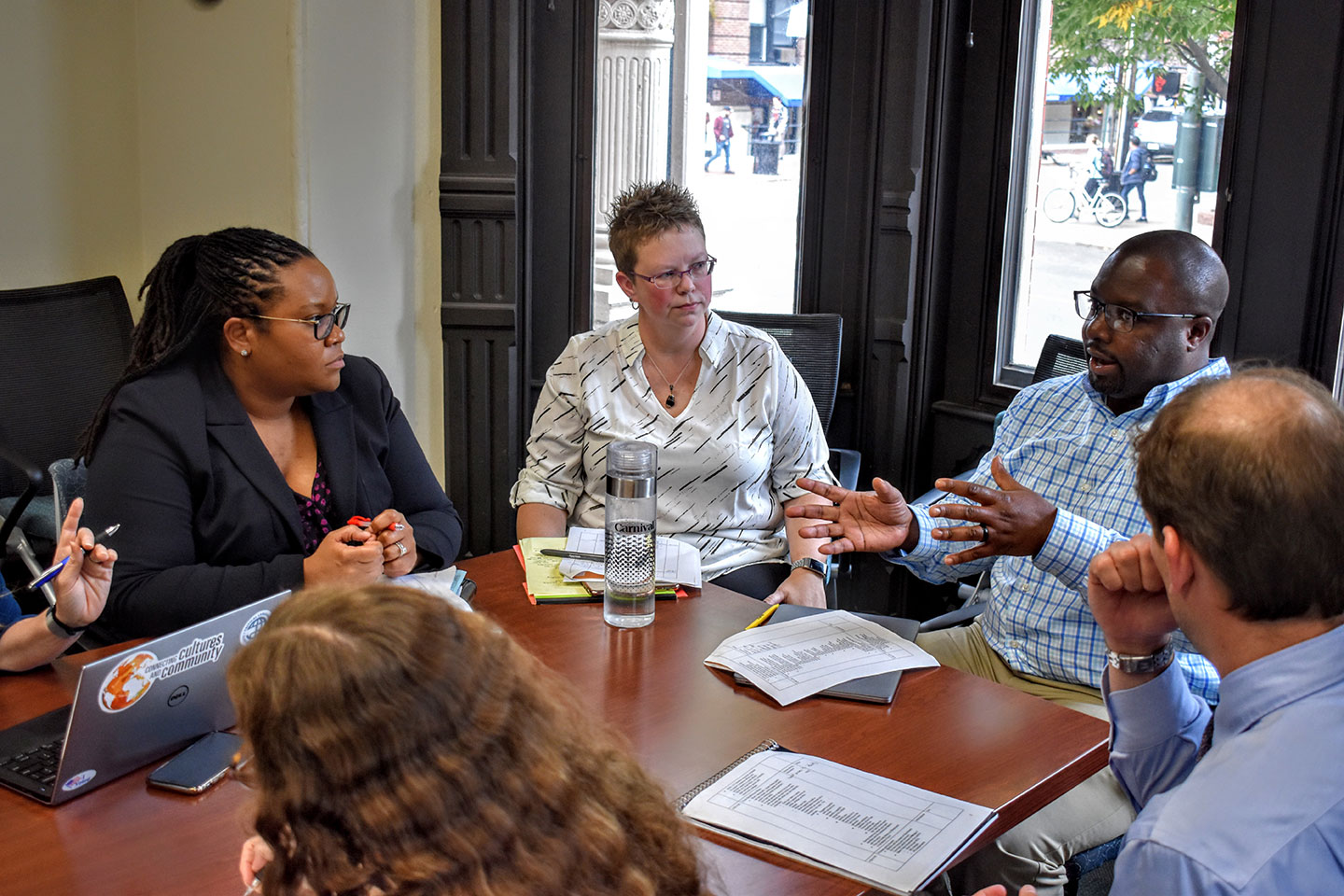 The REAL task force, a select 22-person work group designed to assist and advise in the implementation of VCU's Relevant, Experiential and Applied Learning initiative, held its first meeting on Nov. 1 at Founders' Hall.
Among the topics covered by the group included selecting a co-chair (Sarah Golding, assistant professor and director of undergraduate research for the Department of Biology), an update on the initiative's engagement plan and baseline data on current experiential learning activities, and discussing the task force's role moving forward.
"We really expect this task force will be the ones doing a lot of the heavy lifting when it comes to implementing the first phase of REAL," Erin Webster Garrett, assistant vice provost for REAL and the task force's founder, said. "So we're making sure we've got a wide variety of perspectives at the table: Records and Registrations, Global Education, Student Success, OPDS, among others, are all represented on this task force. And we're open to adding more as well — I'm not afraid of a large committee!"
With an ambitious timeline to get REAL up and running — the initiative is targeting an expanded rollout in the upcoming spring semester, with the goal of wider implementation by fall 2020 — the task force will meet weekly throughout the academic year.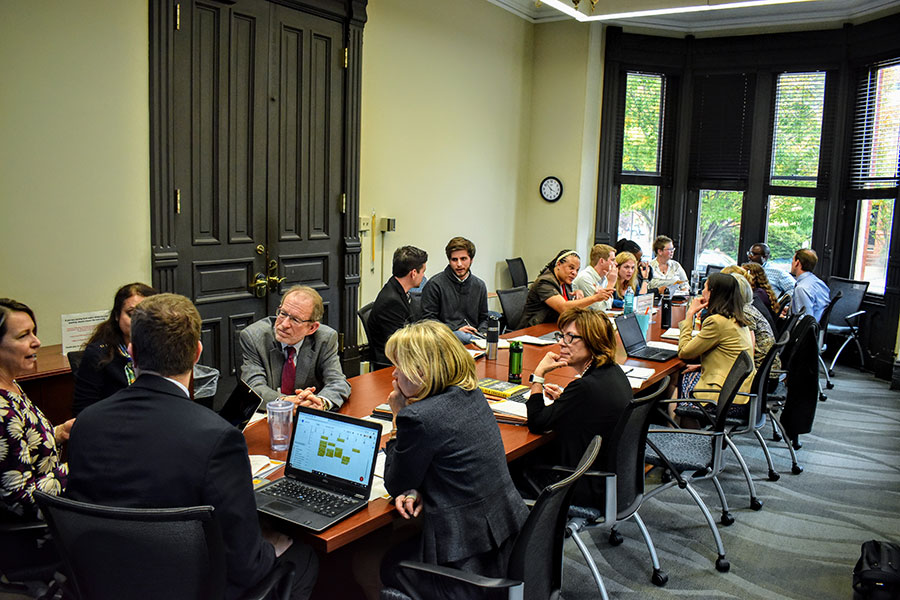 "Above all, REAL is a promise to provide every student with at least one experiential learning activity during their time at VCU," Webster Garrett said. "So one of the most important goals of this task force will be to take stock of current high impact practices around VCU to see who has access to these opportunities, who we are missing, and why."
A central, intentional effort to organize VCU's high impact learning activities, Webster Garrett describes REAL as "the thread that ties student experiences together."
"The scholarship and research, the creative work, the community service and professional development that our students do during their time at VCU: these are not buckets that get filled up independently," Webster Garrett said. "Instead, they all work together and inform a student's vision of a future self: as a professional, as a community member, and as a private citizen. REAL is a way to connect these activities in intentional ways, and to support students as they construct meaningful narratives about the ways their course work and activities prepare them for success."
If you're interested in serving on the REAL task force, please contact Erin Webster Garrett at elwebstergarr@vcu.edu.
Current REAL task force members
Erin Webster Garrett, Office of the Provost (co-chair)
Sarah Golding, Department of Biology (co-chair)
Janice Babb, Office of Planning and Decision Support
Jill Blondin, Global Education Office
Mary Boyes, Honors College
Erin Burke Brown, ASPiRE
Everett E Carpenter, Department of Chemistry
Heidi Crapol, Center for Urban Communities
Patricia Cummins, School of World Studies
Jimmy Gahagan, Division of Student Affairs
Artis Gordon, VCU Athletics
Herb Hill, Undergraduate Research
Scott Oates, Office of the Provost
Christopher Oltorik, Student Government Association
Monica Orozco, Online@VCU
Monal Patel, Office of Planning and Decision Support
Lynn Pelco, Division of Community Engagement
Connie Peyton, Office of Planning and Decision Support
Chris Rillstone, Office of Planning and Decision Support
Haley Sims, Career Services
Kristin Smith, Office of Records and Registration
Jacqueline Smith-Mason, Honors College
Matthew Vechinski, Department of Focused Inquiry