Mellon Pathways Program publishes annual report
July 31, 2019
Document provides update on progress of partnership program with John Tyler and Reynolds Community Colleges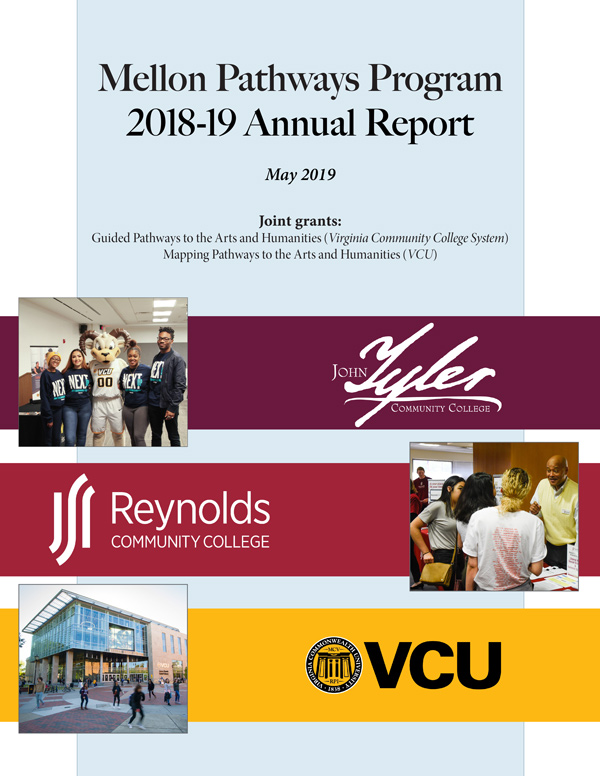 The Virginia Community College System and VCU have published an annual report detailing the progress made in their joint grants — titled "Guided Pathways to the Arts and Humanities" at VCCS and "Mapping Pathways to the Arts and Humanities" at VCU.
A partnership between the VCCS and VCU, the Pathways Program provides support and guidance to students at John Tyler and J. Sargeant Reynolds Community Colleges who intend to transfer to VCU to pursue a major in the humanities and arts.
Funded by a generous grant from the Mellon Foundation, the program provides personalized advising, course and career guidance and development, and community-building opportunities for students, while supporting faculty collaboration and curricular alignment across campuses.