Champions for Change
May 31, 2019
New faculty learning community connects VCU, community colleges to promote inclusive teaching practices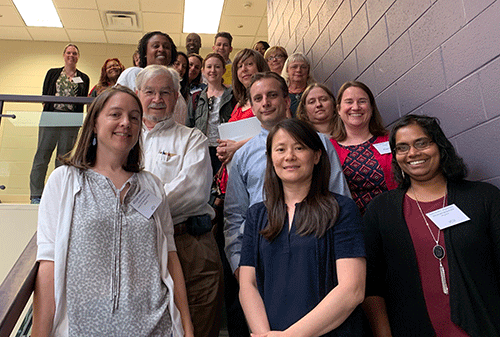 STEM faculty members from VCU and local community colleges kicked off an innovative new faculty learning community, called Champions for Change, at the Summer Institute on Inclusive Teaching in STEM on May 14-16.
A year-long initiative funded by the Howard Hughes Medical Institute's Inclusive Excellence grant, Champions for Change brings together STEM colleagues from VCU, John Tyler Community College and Reynolds Community College with the goal of improving educational outcomes for students in STEM fields.
Specifically, Champions for Change seeks to help participants develop and refine their inclusive teaching practices, introducing them to a range of inclusion-focused strategies, techniques and best practices they can put to use in their STEM classrooms.
"Through Champions for Change, we're really getting our participants to think about aspects of how they can make their classrooms more inclusive," Dr. Rosalyn Hargraves, associate vice president for assessment and transformation, said. "At the kickoff meeting, for instance, we engaged in cultural awareness building, and training in universal design for learning and backwards design — all designed to raise participants' awareness about how to best meet all their students' needs."
Chosen following a competitive application process, the 16 Champions for Change participants — which includes adjunct, term and tenure-track faculty in STEM fields throughout the three institutions — will meet twice more for workshops this summer and monthly throughout the academic year.
Led by Deborah Neely-Fisher (Reynolds), Allison Johnson (VCU Life Sciences), Theresa Ronquillo (VCU Center for Teaching and Learning Excellence), and Kathy Sutphin (University of Maryland Baltimore County), the community the 16 participants will form through Champions for Change will provide vital connections and support for the STEM colleagues.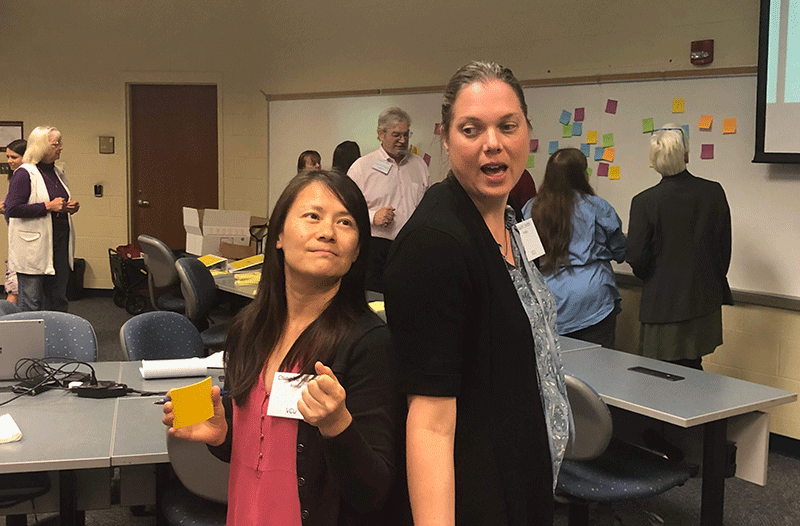 "Faculty in STEM face a unique set of challenges in terms of inclusive teaching practices, so there are slightly different conversations that need to be had," Hargraves said. "So our participants are very excited to make connections with one another. This program really crosses many disciplines: even some of the participants coming from the same institution hadn't met each other before."
In addition to building relations on an individual level, Champions for Change encourages partnership at an institutional level as well, connecting VCU, Tyler and Reynolds to provide a foundation for curricular alignment and shared pedagogy.
With its emphasis on inclusion, student success and local partnerships, Hargraves sees the Champions for Change program as an exciting and important new endeavor for VCU.
"If we don't look at the entire cadre of our student body, we could be leaving some of our populations out," Hargraves said. "We have over 5,000 undergraduates — nearly one-quarter of our undergraduate students — in STEM fields. Unless we address improving instruction for this group, we may not be meeting their needs."
The Champions for Change program will continue to welcome new cohorts for each of the remaining four years of the Howard Hughes Medical Institute grant, meaning that by the end of the grant's lifecycle, more than 60 faculty members will have come through the program.
"We really want to affect institutional change," Hargraves said. "Long-term, lasting change that affects practice, policy, and culture: that's our goal."