Leadership development expert to address chairs, associate deans
Jan. 14, 2020
Dr. Cathy Trower to discuss importance of campus climate during two days of presentations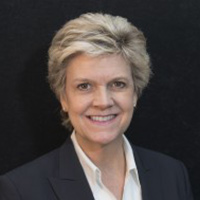 The Office of the Provost is pleased to welcome Dr. Cathy Trower, a nationally recognized expert and prolific scholar on leadership development and campus climate, to engage with leadership around campus on the significance of climate in moving a unit forward.
Dr. Trower will meet with department chairs as part of the Department Chair Leadership Program on Jan. 28, before convening with assistant and associate deans on Jan. 29.
These sessions are designed to engage participants in a highly interactive session focusing on how department and school climate can increase faculty retention and, ultimately, support student success.
For more information about Dr. Trower, visit www.trowerandtrower.com/about-us/cathy/.